Well done you made it to your 30s! It's been 30 years of ups and downs but we're finally here. By now your skin is losing elasticity and youthfulness so it's time to start a solid skin routine. I understand it's difficult to find the best skincare options in this capitalist world full of conglomerate advertising with products that over-promise and under-deliver. That is why I'm going to help you and give you the best options for anti ageing creams for women over 30.
What to Look for in an Anti Ageing Cream
Before I tell you the best anti-ageing cream for your 30s, it's important to highlight what actually makes a cream good. Here are some key ingredients to look for:
Retinol: A form of vitamin A that can help to reduce fine lines, wrinkles, and uneven skin tone by promoting cell turnover and collagen production.
Vitamin C: A powerful antioxidant that can help to brighten the skin.
Hyaluronic acid: A hydrating ingredient that can help to plump and moisturise the skin.
Peptides: These are small proteins that can help to stimulate collagen production in the skin.
Niacinamide: Also known as vitamin B3, niacinamide can help to improve skin elasticity, reduce hyperpigmentation, and improve skin texture.
Alpha-hydroxy acids (AHAs) and beta-hydroxy acids (BHAs): These exfoliating ingredients can help to remove dead skin cells, revealing brighter, smoother skin.
Sunscreen: Protects from sun damage. Choose a sunscreen with at least SPF 30.
When choosing an anti-aging cream, it's important to consider your specific skin concerns and choose a product that addresses them. Additionally, look for products that fit your skin type (e.g., dry, oily, sensitive) to ensure that they won't cause irritation or breakout
3 Best Anti-Ageing Creams for Woman in Their 30s!
If your interested in any of these products just click on the image to reach the store.
#5 Neutrogena Rapid Wrinkle Repair Retinol Face Moisturizer
Before we get into the top three let me just say that #4 and #5 are so good they deserved an honourable mention so we'll start with them. This neutrogena cream Has over 16,000 ratings and a 4.5-star rating. The formula contains retinol hyaluronic acid and a glucose complex to lock in moisture and rejuvenate the skin.
Instead of settling for plain old retinol, this formula speeds things up with Accelerated Retinol SA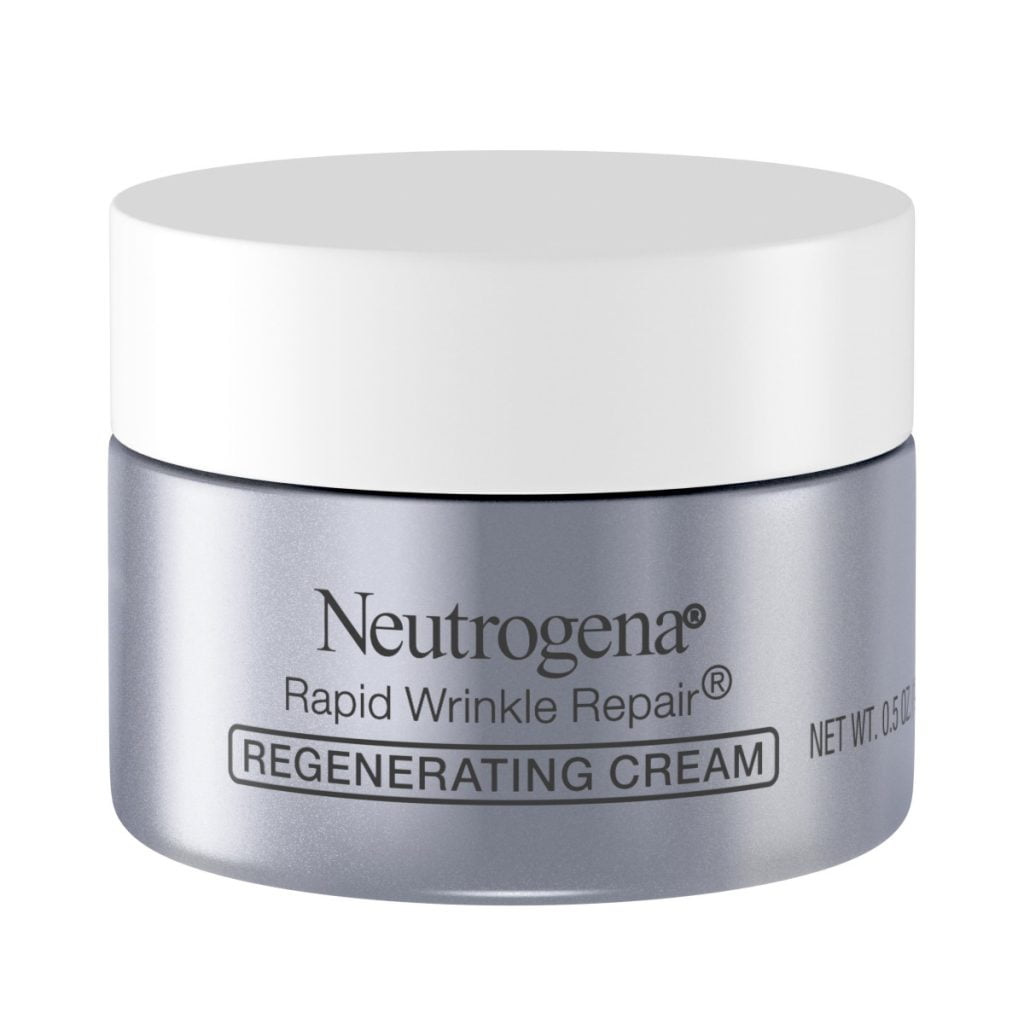 #4 Olay Regenerist 3-point Age Defying Day Cream
Targets the eyes, jawline and neck – places where skin is often thinnest and therefore more prone to fine lines and volume loss.
With firming amino-peptides, plumping hyaluronic acid and vitamin B3 to improve the texture of the skin. Olay promises that the skin-firming ingredients sink 10 layers deep to boost regeneration at a cellular level.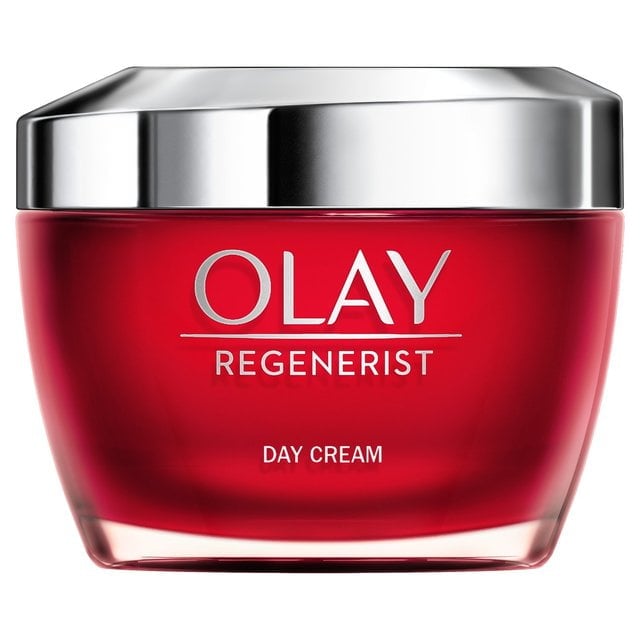 This article was read and reviewed by the face of DR Aesthetica himself - DR Baldeep Farmah.
#3 retinol 0.5%
The AlumierMD Retinol Resurfacing Serum 0.5% is great for women over 30 and deserves the #3 spot. It uses a special kind of retinol, which is really good for reducing wrinkles, fine lines, and blemishes. This retinol is released slowly overnight, so it's gentle on the skin. It also makes the skin look smoother and evens out the skin tone.
Plus, it has other good ingredients like niacinamide, honey, and sodium hyaluronate that help soothe and hydrate the skin. It's easy to use with its twist pump and can be added to your nightly skincare routine. This serum is a good choice for making skin look younger and healthier.
#2 bright and clear solution

The AlumierMD Bright and Clear Solution gets the #2 spot because It has special ingredients like lactic acid and salicylic acid that gently remove dead skin, making your skin brighter and smoother. It also helps reduce wrinkles and fine lines.
This product also has vitamin C from Kakadu plum extract, which makes your skin glow and protects it from damage. It's really easy to use - just apply it with a cotton pad after washing your face, in the morning and at night. It's good for all skin types and helps keep your skin looking young and fresh.
#1 Everactive C
Drumroll, please! And the top spot for the best aint-ageing cream for women over 30 goes to the Everactive C&E serum by AlumierMD. This is not just any serum; it's a game-changer in skin care. Packed with a potent mix of vitamins C and E, it's perfect for tackling signs of aging like wrinkles and fine lines. The unique part? The vitamin C is kept fresh in a separate container, so you mix it in only when you're ready to use it, making sure it's super effective every time.
The vitamin C in this serum is the best kind for your skin, fighting off damage from things like sunlight and pollution, which is crucial for maintaining healthy skin as you age.
If you're over 30 and aiming to keep your skin youthful and vibrant, Everactive C&E is the choice to make. Try it and feel the difference!
How Often and How Should I Apply Skin Cream?
In general, it is recommended to apply skin cream or moisturiser twice a day, in the morning and at night. But, the frequency of application can also depend on the specific product you are using and your skin's needs. Some products need more frequent application, while others may only need to be applied once a day.
Also, pay attention to your skin, if your skin feels dry or tight during the day, it may enjoy an extra application of moisturiser.
It is important to use products that are appropriate for your skin type and address your specific skincare concerns. If you have any concerns or questions about how often or how to apply a particular skincare product feel free to contact us
Your Favourites Await: Shop our top 3 anti aging creams for woman over 30 at Dr Aesthetica!
Feeling upset with wrinkles, dull skin, or tired-looking eyes? Wish you could find a simple fix?
Here's your answer: AlumierMD skincare. These products are super clean – no bad stuff like parabens, sulfates, or dyes. And no animal testing, either! They're safe and kind to your skin.
But AlumierMD isn't just gentle. It's powerful, too. These are medical-grade products, meaning they really target your skin problems. They're not like regular store-bought creams which means they can only be bought from AlumierMD professionals who genuinely understand what the products are doing for your skin and how to build a customised skincare routine, just for you, ensuring visible and long-lasting results.
Good news – you can get these amazing products right from us at Dr Aesthetica. Whether you come to our clinic or join our online portal, we're here to help you pick the best AlumierMD products for your skin.
Ready for a big change? Want skin that looks great and feels healthy? Check out AlumierMD at Dr Aesthetica. Let's make your skin glow!