Recent reports from cosmetic clinics across the UK have pointed to an increase in younger patients in their 20s and early 30s getting non-surgical anti-ageing treatments.
This trend has come to be known as prejuvenation— "to prevent the loss of youth." It stems from the word rejuvenation, which comes from the French word rajeunir— "to make young again."
The treatments involved range from medical skincare products such as serums and retinoids to professional treatments like neuromodulators, fillers, microneedling, radiofrequency skin tightening, and non-ablative lasers.
So, are young people turning to prejuvenation for legitimate reasons or simply succumbing to marketing messaging and peer pressure?
Some people argue that your 20s is too early, while others advocate that this is the perfect age to commence in-office treatments. We will look into the arguments made by both sides.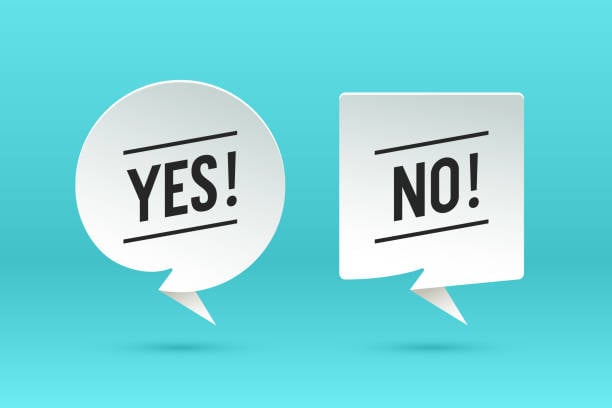 What Advocates of Prejuvenation Are Saying
1. We are treating actual signs of ageing.
While most individuals in their twenties won't display many visible lines or wrinkles, the skin starts to lose collagen and elastin at age 25. And that loss only becomes significantly worse as the years go by.
As a result, young people may suddenly notice more fine lines when they frown, laugh and make other facial expressions. These lines and wrinkles will become more profound and more prominent with age. Over time the skin, especially in areas where it's thinner and more delicate (e.g. around the eyes), no longer snaps back as easily.
But you can get a jump-start on wrinkles or fine lines before they progress. If you relax the facial muscles with neuromodulators like Botox, then you're able to minimize the appearance of lines and wrinkles. Therefore, treating a 20 or 30-year-old is not inappropriate when they are already exhibiting signs of ageing, such as crow's feet or laugh lines. 
2. Everyone's skin ages at a different pace
At what age should you expect wrinkles or sagging skin to appear? The truth is there's no defined age when typical signs of ageing start to show. Forehead wrinkles or frown lines may occur at 25 years old in one patient or 45 years old in another.
Why does this happen?
Some people are genetically predisposed to have thinner skin, lower cell turnover and more wrinkles as they age. While we can't modify the genes we've inherited from our parents, you can take advantage of treatments known to slow down the skin ageing process.
If you have been a sun worshipper for years or worse, a smoker, your skin will probably age faster than someone who doesn't have these habits.
Smoking and overexposure to UV light lead to the production of free radicals. If your body's production of free radicals surpasses its ability to control them, the result is oxidative stress. And a prolonged state of oxidative stress will speed up the skin ageing process.
On the other hand, healthy habits might actually be the reason behind your visit to an aesthetics clinic. For instance, some people exercise a lot and, as a result, have very little facial fat padding. This makes them prone to getting wrinkles more easily.
Our skins age differently, depending on lifestyle, skin type and genetics among other factors. If you've started seeing the telltale signs before your friends, it is perfectly okay to want to do something about it.
3. Prevention is better than cure.
Cosmetic dermatology, like other specialities in medicine, is moving from treatment to prevention. From wrinkles to hyperpigmentation, the more you pre-treat your skin with proper skin care formulas and procedures, the better equipped you are to combat signs of ageing.
By age 30, the production of ceramide (moisture-retaining lipids found in the skin) has dropped by nearly 50%, and we are losing about 1 per cent of our collagen every year. Also, most young people have accumulated enough sun or environmental damage to trigger visible signs of ageing.
So, rather than address lines that are deeply etched into the skin, it is much easier and more effective to address these issues early and prevent them from progressing.
That's where non-surgical treatments like profhilo, microneedling and radiofrequency skin tightening come in. These treatments have been proven to stimulate collagen production and cell turnover. This improves skin quality, gives it a more luminous or radiant appearance, and helps keep the wrinkles or skin laxity at bay.
4. The benefits go beyond anti-ageing
Young people are increasingly turning to non-surgical cosmetic procedures, not to stop the signs of ageing, but to attain an "insta-ready face". Luminous skin, plump high cheekbones and full, lush lips are attributes that are now highly sought after in this social media age.
This can partly be attributed to celebrities Kylie Jenner and other such high-profile figures who have popularised treatments such as "facial contouring with dermal fillers."
Contouring traditionally involved using makeup to create the illusion of shadows and highlights to accentuate your existing facial features.
Today dermal fillers can be used to sculpt and shape certain facial areas and often accomplish results as good or even better than makeup. Better still, unlike makeup, you don't have to wash it off when you g to bed at night!
You can understand why young people are turning to such treatments in droves.
What Critics of Prejuvenation Are Saying
1. Young people are less likely to do their due diligence.
While non-surgical cosmetic treatments aren't anywhere near as expensive as surgery, they still require some level of financial investment.
Consequently, many young, impressionable people looking to achieve the 'perfect' look are less likely to look for the best quality practitioner and more inclined to search for the lowest price, leaving them with undesirable results.
This isn't helped by the fact that you can get facial injectables at almost any beauty salon, spa or dentist. The cosmetic industry in the UK isn't strictly regulated, and few checks are carried out to monitor whether or not practitioners have the qualifications and expertise required.
2. The overdone look is more common among younger patients.
You've probably seen real-life examples of "too much of a good thing" when it comes to injectables and fillers. While this can happen to anyone, it's more common among younger patients.
One of the leading causes behind this is what we've just talked about--not working with a qualified aesthetician. It doesn't take a very large volume to look overfilled or overdone. You have to work with someone who understands facial anatomy and is strategic about where and how much they inject.
For others, it's a fall down a slippery slope, whereby they become addicted to tweakments or start looking for different ways to alter their appearance. Once their brains adjust to their new look, the buzz wears off, and they want to go bigger or touch up too soon.
3. There's not enough data on the long-term effect of facial injectables
If you start getting Botox or fillers in your twenties and continue into your sixties, that is over half of your life spent getting injectables.
These treatments are relatively new enough that there is not yet substantial research to indicate that there are no negative long term effects from regular use over an extended lengths of time.
This is not to say that long-term use can cause any harm. In fact, botox and fillers have been around for two decades and have a good track record. But what about beyond 30 or 50 years? Is it still safe? That's the big question.
To Wrap Up
There is a reason non-surgical cosmetic treatments are so popular among young people — they offer a great way to minimise telltale signs of ageing and enhance or contour an array of facial features.
But care needs to be taken when deciding to get any professional treatments.
First, do you really need it? You should always take time to do your research and evaluate why your reason for wanting to get any in-office treatments. Though most have a proven safety track record, every cosmetic treatment still poses an element of risk.
The result of most treatment is temporary or, at the very least, calls for several sessions. Are you in a position to comfortably cater for costs? You can check out our price guide for reference.
Main Takeaway
So are non-surgical treatments suitable for young people in their 20s and early 30s? As you've seen, it's not a simple Yes or No answer. Often, it will come down to a case by case basis.