Over the past few years, more people have been integrating non-surgical cosmetic treatments into their personal skincare routines. These cosmetic procedures are quick, often pain-free and require little to no downtime.
Fantastic results and minimal inconvenience has made dermal fillers widely popular, especially among patients with busy lifestyles. As a matter of fact, new research shows that the number of non-invasive cosmetic treatments performed yearly in the UK has overtaken surgical procedures.
The Big Three:  Botox, Hyaluronic Acid Fillers and Laser Hair Removal have become the norm not only for celebrities but also for the general population.
We have noticed the same trend at our clinic. For example, hyaluronic acid fillers—a branch of dermal fillers—have become a client favourite due to their ability to achieve immediate and impressive results.
But we realise and appreciate that our patients don't care only about results. Other equally important concerns include the cost and safety of dermal filler injections.
This specific guide will target all the crucial pricing points you need to know while opting for dermal fillers.
Factors That Influence Dermal Filler Costs
There are several factors that determine the total cost of a filler procedure. These are things you'll want to consider before committing to minimally-invasive dermal filler treatments.
*** Let's take a closer look.
The cost of dermal fillers in the UK ranges from £200 to £1500. The lower end of that price range reflects the cost for a single syringe of filler rather than the treatment's total cost. The majority of hyaluronic acid filler syringes contain 1.0 ml of product, and most of them are priced rather similarly.
However, other fillers like Radiesse (a calcium hydroxylapatite filler) is available in two syringe sizes: 0.8 ml and 1.5 ml. It's a bit longer-lasting and therefore more expensive than most HA fillers.
We recently wrote an article on the most common types of dermal fillers.
Unlike other wrinkle treatments, such as Botox, dermal fillers come in different formulations. These various formulas tend to have slightly different pricing, and the exact type of filler used is based on the specific treatment area.
Also, the severity of your condition and your personal goals dictate how many syringes of filler you require.
Simply put, the amount of filler you need is largely determined by how big of a change you need or want to achieve your desired look. Generally, the older you get, the more filler you need to correct age-related changes.
Every individual face is unique. That's why we make personalised filler recommendations that are specifically appropriate to your condition and aesthetic goals.
Mild to moderate lines and wrinkles can often be corrected with just one syringe, but that's not always the case. Sometimes you'll need a minimum of two syringes of filler to get the ideal results. For example, correcting deep nasolabial folds or adding volume to cheeks might need at least two vials on each side.
Considering that most dermal fillers are priced per syringe, you can see how the total cost adds up depending on the treatment area, the severity of the condition, and the desired result.
Other Cost Variables
Men generally have thicker skin and stronger facial muscles. As a result, they may require more filler than their female counterparts.
The cost of dermal fillers can vary widely with geographic location. If you live in a high cost-of-living area, the treatment may be pricier than in other areas of the country.
Cost of Dermal Fillers Over Time
Though they provide impressive results, dermal fillers are not permanent. The body eventually breaks down and absorbs the filler ingredients. For example, in our clinic, we use Intraline—a leading and globally recognized dermal filler collection—for most of our filler treatments, such as lip enhancement and non-surgical rhinoplasty. These are hyaluronic acid fillers that typically last from 6 to 18 months.
Therefore, at one point, the effects of the filler will start to wear off, and you'll need a touch-up treatment to sustain your results for longer. Most people who get facial fillers love the results so much that they want to keep the anti-ageing effects going.
Assuming the cost of repeat treatments is the same (often the case), you should expect to pay around 1.5x to 2x yearly to consistently maintain your desired results.
This should give you a better idea of the long-term costs of the facial fillers you want to get.
***You can check out our pricing guide here.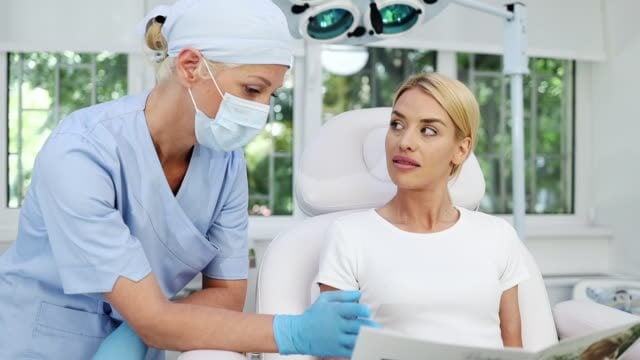 Your Injector Qualifications Matters!
You should never choose an injector based on price alone.
It takes a great deal of expertise to provide natural-looking results with soft tissue fillers. Each filler professional injectors use has a unique formula that requires careful and precise placement to the correct skin depths for optimal outcome.
This is why you should be extremely wary of ultra-low-cost procedures.
Most of these are offered by unqualified injectors who often use subpar fillers, which can put you at great risk. In fact, it's been proven that this is the leading cause behind most botched filler treatments you see on the internet.
No cost savings is worth putting your face at risk!
At Dr Aesthetica, we aim to keep all our filler treatments competitively priced. This is why we don't offer discounts on our filler treatments.
We believe that no financial incentives should be put in place to pressurise patients into non-surgical cosmetic procedures. This also means that you never have to worry that the treatment you just had will be priced lower the next week or next month.
Final Thoughts
The best way to determine how much your individual filler treatment will cost is through an in-person consultation. Dr Farmah will perform a complete facial evaluation and offer suggestions when it comes to optimal treatment.
He will discuss the exact dermal filler costs before your procedure to ensure that you're fully informed. You'll never have to be concerned about hidden fees or surprise charges!
We also offer several financing and payment options for our different dermal filler procedures.
Book your consultation here.