Welcome to Dr Aesthetica annual compilation of predictions for 2022 trends in beauty, skincare and cosmetic treatments.
Longer Lasting Botox
Truth be told, you probably have at least one friend who has had Botox and keeps going back for more. Maybe you are that friend…LOL! Botox injections are incredibly popular in the UK these days, and for good reason. They can smooth fine lines and wrinkles as well as alleviate medical conditions like migraines and bruxism.
The future for neurotoxins seems to be getting even brighter. After successful clinical trials as a treatment for glabellar, dynamic forehead, and lateral canthal lines, DAXI is nearing approval by the FDA (expected in late 2022).
This new neuromodulator is similar to BOTOX® and XEOMIN®, except it lasts longer, averaging around 6 months. Patients who opt for this new wrinkle relaxer will only need two treatments per year to maintain their results. There's a lot of excitement about the launch of DAXI.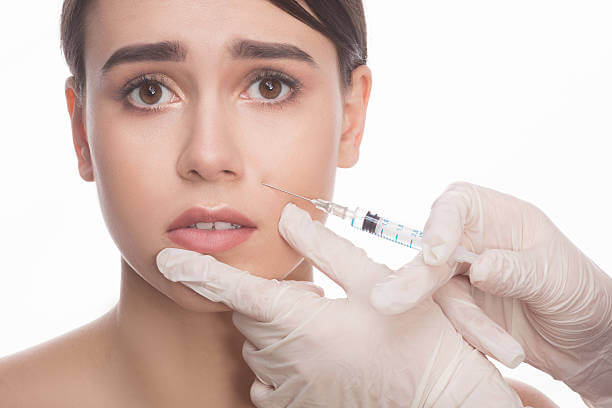 New Skin Tightening Technologies
The latest figures estimate UK's cosmetic industry value at €9.8 billion, and it's expected to grow in 2022. One of the key factors fueling this growth has been Skin Tightening treatment for lax skin. With a high demand for effective and safe ways to firm up the skin, expect to see new tightening devices introduced to the market in 2022.
For example, the (FDA) has cleared the Ellacor system from Cytrellis to treat moderate to severe wrinkles in the mid to lower face. The minimally invasive device uses Micro-Coring technology to remove micro-sized portions of excess skin from the treatment area.
These tiny holes close up very quickly and can help improve wrinkles and skin tightening without surgical face lifting.
And the existing mainstream skin tightening treatments are not being left behind. At Dr Aesthetica, we acquired NuEra Tight with FocalRF Technology in the second half of 2021.
This new and advanced radiofrequency device allows for precision targeting of any tissue depth. Now we can create highly customizable treatment courses and our patients are loving this!
Clean Beauty Regulations
While we still don' have a definite legal definition for the term "clean beauty", the industry consensus is that it refers to "a product that's free of hormone disruptors and carcinogens and lists all of its ingredients and label transparently".
For the longest time, it's been the consumer's purview to become aware and avoid the most common toxins in their skincare and beauty products. Considering how far beauty technology and science have advanced in the last 50 years, this is somewhat surprising.
But all that might be changing in 2022 as governments ramp up efforts to place tighter regulations on the cosmetic industry. The day where companies can hide questionable ingredients under the umbrella term "fragrance" might be soon coming to an end.
For now, we just have to be contented with brands setting their own definitions and standards of what clean beauty is or isn't
Platelet Rich Fibrin (PRF): Vampire Facial 2.0
In 2022 we will continue to see a push for all-natural skincare. One of the beneficiaries of this trend will be Platelet-Rich Fibrin (PRF) injectables.
You probably come across the Vampire Facial all over the internet through photos or videos of celebrities or beauty content creators' faces seemingly slathered in blood.
PRF procedure is very similar to the Vampire Facial, only that it's considered to be more natural and potent.
The doctor draws blood (similar to routine lab work) and extracts platelet-rich fibrin, a combination of platelets, white cells, growth factors, and stem cells.
The PRF collected from your blood can later be reintroduced to your skin through topical application after microneedling. Alternatively, PRF can be injected with shallow shots directly into your skin like Botox.
This helps your skin regenerate faster and expedite collagen and elastin production for more rejuvenation.
As a result, PRF decreases dark spots, improves texture, and provides a longer-lasting glow on the skin.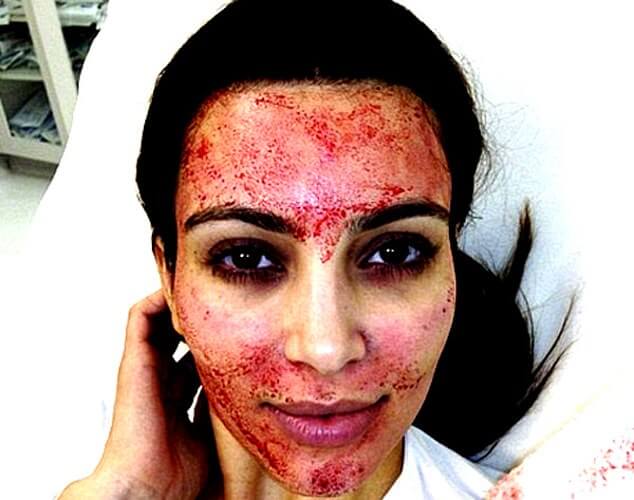 Layering Non-Surgical Treatments
In 2022 we will likely witness more people opting to combine several noninvasive treatments in one session. This aesthetic trend is being popularised by patients who want a holistic and ultra-customised skincare regimen. 
Many devices are ideal for pairing with other treatments, for example, the PRF pairs well with microneedling. At Dr Aesthetica, we have found great success pairing Botox with our Dermal Filler treatments. You can even add some laser hair removal to the mix.
As with any cosmetic treatment, always consult your aesthetics provider to find out which treatments will work best together for your unique needs.
Domination of Mineral Sunscreen
Recent research points to potential health concerns with the active ingredients commonly found in chemical sunscreens. On top of that, when these ingredients wash off into our oceans and water supplies, they damage coral reefs.
So imminent is the threat to our coral reefs that in 2021, Hawaii joined the list of islands that have banned sunscreens containing oxybenzone and octinoxate (2 active ingredients found in most sunscreens)
On the other hand, the two most common ingredients in mineral sunscreens, titanium dioxide and zinc oxide are the only ingredients generally recognized as safe and effective by the FDA.
However, the leading detractors against mineral sunscreens are their tendency to leave a white film on the skin and block pores.
As a result, in 2022, expect to see a rise in the popularity of mineral-based sunscreen products that address these two concerns.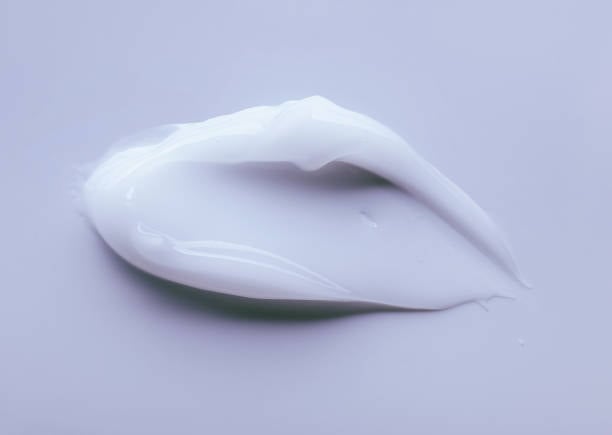 More Celebrity-owned Beauty Brands
Actors, singers, models, and athletes doubling as beauty brand ambassadors is nothing new, but in recent years, we've seen more celebrities break off on their own skincare lines.
We kicked off 2021 with JLo Beauty, and as we progressed through the year, other A-listers followed suit.
Rihanna, Lori Harvey, Pharrell Williams, Venus Williams, Naomi Osaka, Harry Styles and Selena Gomez all launched beauty products in 2021.
This trend is expected to continue with an onslaught of celeb-centric skincare in 2022.
So far, reports indicate that Scarlett Johansson and Hailey Bieber's might be joining the list of celebrities leveraging tier stardom to launch and promote their beauty brands.
Sustainable Packaging
With research showing that consumers are willing to pay more for eco-friendly beauty options, many beauty brands are making the change to more sustainable packaging.
From using HDPE bottles over single-use plastics, kraft paperboard over plastic lip balm tubes to smaller packaging, there will be greater adoption of eco-friendly packaging by cosmetic companies in 2022.
Which beauty or skincare trend are you really looking forward to in 2022?