Did you know that the skin around your eyes is up to 10 times thinner than the rest of your body? This explains why it's so prone to skin conditions such as dark circles and under-eye hollows. Sadly, there are so many myths and speculations out there about how to treat these two conditions. But for you to seek the correct treatment, you need to make sure that you get the facts right. In this article, we debunk the top five myths about treating dark circles and under-eye hollows.
Myth 1:More Sleep Will Cure Your Dark Circles and Under-eye Hollows
Fact: Many people assume that getting more sleep is all they need to do to get rid of their dark under-eye circles. While getting more rest can certainly help reduce their appearance, it is by no means a solution. This is because dark circles can be attributed to a variety of factors.
For example, people who are genetically disposed to have dark circles will derive no additional benefits from sleeping longer hours. While sleep is an essential part of a healthy lifestyle, all the sleep in the world will not replace the loss in volume under the eyes due to other factors like ageing and weight loss.
Myth 2: Surgery is The Only Way to Treat Dark Circles and Sunken Eyes
Fact: It's common for people who try different remedies unsuccessfully to assume that getting a surgical procedure is the only option. This couldn't be further from the truth. Under-eye hollowness(sunken eyes) is caused by volume loss of skin tissue under the eyes.
That's why non-surgical treatment options like dermal filler injections provide an effective and safe way to treat any hollowness or wrinkles under the eye area. They work by restoring the lost volume under the skin, plumping up the sunken areas and restoring contour beneath the eyes.
Myth 3: Home Remedies and Creams Can Eliminate Dark Circles
Fact: There are many home remedies and creams out there that claim to be able to eliminate dark circles and hollow under eyes. These include things like using tea bags, expensive under eye cream, and under-eye masks. These may make you feel better immediately after the application, but 10 minutes later, you're staring in the mirror frustrated because the dark circles and wrinkles are no better.
For example, cold cucumber slices may constrict the prominent blood vessels and improve the appearance of the dark circles temporarily. But that's pretty much it. The solution to dark circles depends on the cause. If the dark circles are as a result of pigmentation of the actual skin, then a chemical peel or microneedling treatment can help improve the skin tone under your eyes.
Myth 4: Only Ageing Causes of Dark Circles
Fact: The under-eye skin is one of the thinnest and most delicate areas of skin in the human body. As a result, dark circles develop due to a variety of factors. These include but are not limited to allergies, medications, anaemia, exposure to sunlight, poor sleeping habits, dehydration as well as sleep. Ageing is only one of the causes. That's why even young people in their earlier twenties get dark circles.
Myth 5: Get More Sunlight Will Alleviate Dark Circles
Fact: Many people wrongly believe that exposing skin to the sun will help improve the appearance of under-eye circles. However, this is not true. This is because too much sun exposure weakens the delicate skin around the eye area, making you more prone to dark circles.
Because of this, it is best to keep the skin around your eyes protected by applying sunscreen and shielding your eyes by wearing protective eyewear or hats when outside.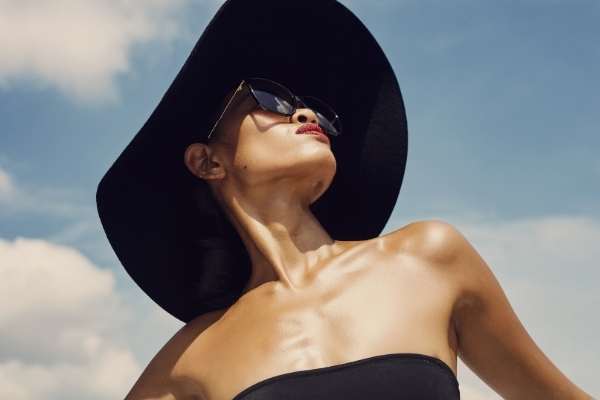 Under-eye Filler Treatment  
If the appearance of your under-eye hollows and dark circles is getting you down, don't worry; we have some good news. Under-eye filler is the most effective way to change the appearance of your eye area and give you the results you are looking for. No more looking tired all the time.
Our dermal fillers are FDA approved and have more than a decade-long proven safety track record. Our under-eye filler is made with Hyaluronic acid —a naturally occurring substance in our bodies— that works to restore and repair the skin's volume, effectively reducing the appearance of your undereye circles and hollowness. Contact us today to book your appointment!