While most of us want to keep our skin youthful for as long as possible, very few are willing to go under the knife. Why should we? Due to technological advancements, non-surgical cosmetic procedures have rapidly closed the gap to surgical results. More and more patients are turning towards these procedures to achieve their goals safely and cost-effectively.
The top two non-invasive procedures in the UK are botulinum toxin type A (Botox and Azzalure) and dermal fillers (Intraline, Radiesse and Juvederm). However, some patients prefer to avoid injectables and try to find alternatives. And that's totally fine! Not everyone is at home with the idea of needles pricking into their skin.
Related: What Happens To Your Skin in Your 20s, 30s, 40s, 50s, and Beyond.
So, what is the alternative?
If you are like most of our patients, you are not trying to look drastically different. Instead, you want to bring back some of that youthful vibrance to your facial features. You want to smoothen the lines and wrinkles, add fullness to the face and improve skin quality.
Our recommendation is a multipronged approach that employs different non-surgical procedures in conjunction with one another. But it's not just any non-invasive treatment. At Dr Aesthetica, we administer a combination therapy of three treatments:
AlumierMD skincare (at-home)
Radiofrequency skin tightening (in-office)
Stem cell microneedling (in-office)
Combining these three anti-ageing remedies allows us to tackle various signs and symptoms of ageing in contrast to fixing only one issue and ignoring the rest.
Let's explore how to shed off a couple of years from your face without Botox and Fillers using these non-invasive skin treatments.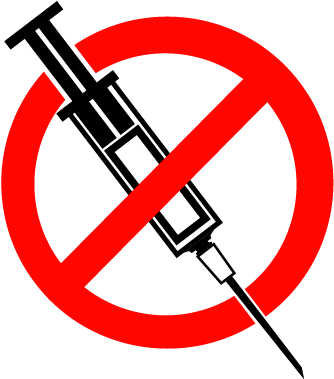 Microneedling With Stem Cells
Microneedling is a popular skin treatment that causes tiny, controlled injuries to stimulate your skin's natural wound healing process. As a result, new skin cells and collagen is produced to restrengthen the skin. The blood flow to the area is enhanced, improving skin quality.
This minimally invasive skin treatment is ideal for people who would like to tackle volume loss, fine lines, dull skin, and pigmentation subtly. Your skin will gradually improve in tone, texture, and radiance over the course of a few treatments.
While there are different microneedling devices in the market, we only use SkinPen. Unlike most alternatives, SkinPen has undergone extensive clinical trials and received approval from the FDA. It is used to treat a wide variety of cosmetic concerns, from fine lines to acne scars. It's also been proven effective and safe on all skin types, tones, or textures.
But, we don't stop there. At Dr Aesthetica, we've incorporated stem cell therapy in our microneedling procedure for an even more robust response. While the skin is still fresh from micro-needling, stem cells are applied to the skin as a topical treatment. The tiny "wounds" soak up the stem cells and introduce growth factors that greatly accelerate the regeneration and rejuvenation of the skin.
Radiofrequency Skin Tightening
Radiofrequency skin tightening therapy is a non-invasive treatment used to address sagging skin. This procedure uses energy waves to heat the deep layers of your skin (dermis). This stimulates the production of fibroblasts—the cells responsible for making the extracellular matrix and collagen.
When the energy waves make contact, they also trigger tissue contraction, resulting in an immediate skin lifting effect. The result will only get better in the coming weeks as the collagen production in your skin ramps up.
At Dr Aesthetica, we use NuEra® Tight with FocalRF® Technology. This ultra-advanced RF device has multiple RF frequencies to dial in the depth of energy penetration. It also comes with a built-in thermal temperature sensor, which provides unprecedented safety. This allows for precise customisation and treatment of different skin tones without risking permanent discolouration.
AlumierMD Skincare
Alumier MD is a results-oriented skincare brand that targets the underlying physiology related to each skin type, condition and person. Alumier MD works on the premise that 'perfect skin' means different things to different people. Everyone has unique concerns that require not only superior skincare products but also a treatment plan tailored to their needs to deliver optimal results.
AlumierMD is only accessible through licensed medical aesthetic clinics and dermatologists. This is because AlumierMD's medical-grade products are more potent than over-the-counter skincare products and contain active ingredients that can penetrate deeper into the skin.
As a result, you cannot buy their products freely in a store. Instead, you need to consult with a professional first to help you formulate a routine that suits your skin.
Visit our online AlumierMD shop to view their full range of skincare products, from sunscreen to eye cream. Then fill in the form on the page, and we will get back to you with directions on how you can get started with this incredible skincare line!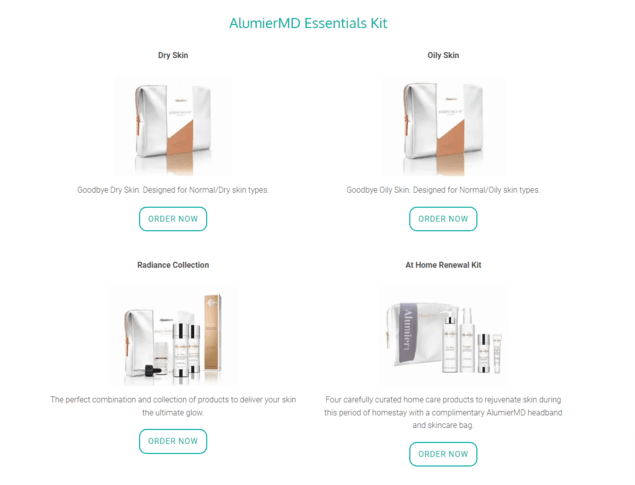 How We Combine These 3 Anti-Ageing Skin Therapies
While each is a wonderful treatment all on its own, a combination of microneedling treatment, radiofrequency (RF), and AlumierMD skincare is the ultimate skin rejuvenation therapy.
No aspect is left uncovered from diminishing fine lines, wrinkles, and other blemishes and providing a more youthful appearance by firming and lifting sagging skin.
Here's how a typical combination therapy of these three treatments would play out:
You first book a consultation with our skin specialist. This can be an in-person meeting at our clinic (directions on the contact page) or an online video call. Please do not hesitate to call us on 0127690242 or email [email protected] that we can arrange this for you. We will discuss your goals and determine the ideal course of treatment for you.
AlumierMD is an at-home skincare regimen. After the consultation— once we've figured out the best treatment path for you—we will sign you up on our exclusive online portal. You can buy AlumierMD's products there and have them delivered to your doorstep or buy them at our clinic. We always have AlumierMD products on stock.
Microneedling and radiofrequency skin tightening are professional treatments carried out exclusively at our clinic. The frequency of radiofrequency is every 2 weeks and microneedling every 4 weeks. In the first session, you will receive both treatments back to back, the second session at 2 weeks will only have the radiofrequency, then at week four another duo treatment.
None of these is a quick fix! While you can expect some impressive improvements early on, the exact duration of the results depends on how your skin responds, your skin type, and other factors such as the severity of your skin issue.
The treatment process is gradual, gentle and tailored to each patient aesthetic needs. Once you get to the place you want to be, we'll go into maintenance mode (reduced frequency of in-office treatments) to help you maintain your new refreshed look.
So, there you have it.
Three treatments perfect for minimising the signs of ageing without using injectables like Botox and Fillers. To book your skin treatment consultation, contact Dr Aesthetica in Birmingham today or call us directly on 0121 769 0242 to find out more!