Microneedling, also called collagen induction therapy, offers fantastic benefits to getting and keeping your skin beautiful:
Improves fine lines and deeper wrinkles
Reduces acne scars
Evens skin tone lightens hyperpigmentation and sunspots
Reduces the appearance of pores
Firms and smooths skin texture
Brings back the glow for fresher, younger-looking skin.
But like any of the other excellent non-surgical aesthetic treatments we offer, there are essential skincare tips for microneedling aftercare that you will need to follow to get the most out of your treatment. In fact, how you treat your skin in the period following microneedling has perhaps more impact on your outcomes than the microneedling itself!!
As the days progress, your skin will undergo different stages of healing. We have broken down the aftercare tips to follow this natural healing progression to make it easy for you to implement.
Remember to always check with your microneedling provider about their specific at-home microneedling aftercare protocol, as every practice will have different recommendations.
Not familiar with how microneedling works? Check out our microneedling page here.
Day 1-3
Don't apply any makeup.
Straight after your appointment, your skin will likely be flushed—as if you have spent the entire day out in the sun and ended up with a moderate sunburn. The redness and slight swelling accompanying it will most likely linger for a day or two. Sadly, there isn't much you can do about this.
Yet, many people make the mistake of trying to cover it up with makeup. This is one of the worst things you can do! Makeup will block the pores on your newly exposed skin and likely lead to breakouts. No one wants that. Be patient, and allow the redness will subside on its own.
If you really have to, wear as little makeup as possible for the first week.
Pause your usual skincare regimen.
A lot of people wonder what skin products they should use after microneedling. To that, we say nothing—at least for the first 72 hours. Even your tried-and-true facial cleanser may be harmful. You should avoid skincare products with active ingredients such as Alpha Hydroxy Acids, Beta Hydroxyl Acids, Retinol (Vitamin A), and Vitamin C for at least a week. Actually, it would be best if you gave your cleansers, creams, tinctures and ointments a short break. Take it easy - your skin is extra sensitive, and these products might irritate it.
During this time, you should clean your face only with lukewarm water. Preferably let your skin air dry, but if you have to, gently pat it dry with a fresh, clean towel.
Unwashed towels can collect bacteria, dirt, and skin products. And that risks infection to your freshly treated skin. Also, make sure your hands are clean before touching the treated area.
Avoid the gym, sauna or anything that will make you sweat.
This one might sting the fitness loyalists, but you have to stay off that treadmill for a couple of days. Exercise will increase your body temperature and the blood flow to the recently treated areas. This, in turn, can increase the risk of swelling and sometimes even lead to bruising.
Sweating after microneedling can also irritate the skin. Microneedling causes tiny punctures on the skin and any prolonged contact with sweat will expose you to a higher risk of infections. Depending on the depth of microneedling, you might need to avoid strenuous activities for up to 7 days.
For similar reasons, you need to avoid swimming for a few days. Chlorinated pools are often high in bacteria, not to mention salty seawater, which might sting as well. Overall, try to limit the contact between your skin and external factors as much as possible. While this might inhibit some daily activities, it's better than dealing with a skin infection.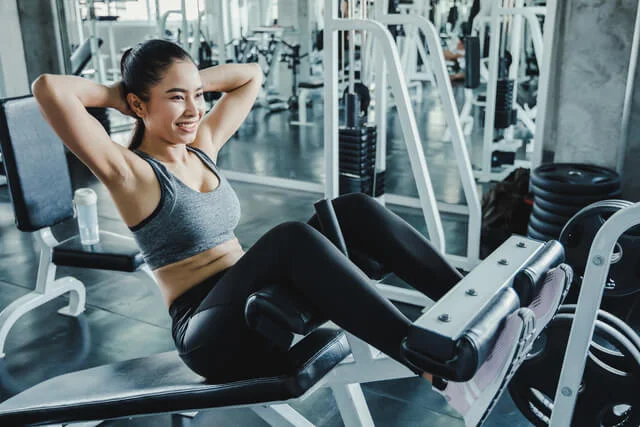 Day 3-7
Hydrate with hyaluronic acid.
Three to five days after your microneedling procedure, you may notice that your skin is becoming a little dry and flaky. This is caused by Trans-epidermal water loss (TEWL), a process where the skin's natural fluids leak out through the micro punctures, leaving it drier.
You need to hydrate your skin and replenish the moisture. To restore your skin's suppleness, we recommend using a hyaluronic acid (HA) serum.
Hyaluronic acid is the main ingredient in all our dermal fillers. Choose a product with multi-molecular weight hyaluronic acid, which means the formula comprises multiple weights of hyaluronic acid. This allows for it to be deposited into different layers of the skin for maximum penetration and absorption.
Our top pick is Ultimate Boost Serum.
During this time, you also need to drink lots of water because your skin is extra dry.
Let your skin exfoliate naturally.
As your skin gets dry and flaky, it may also start to peel. That's perfectly normal. DO NOT pick, scratch, or scrub at treated skin! Resist the urge to use face cleansing brushes or exfoliants for at least 7 days after your treatment.You must allow the old skin to flake off naturally and, as mentioned in the previous point—keep it moisturized at all times.
Day 7-14
Stimulate collagen production
Microneedling creates thousands of microscopic punctures in the skin. As your skin starts to regenerate, you need collagen-stimulating products. At this stage, your body starts producing collagen to heal the damaged skin. At this time, you can use collagen-stimulating peptides to maximize the effects of the stimulation already begun by the microneedling. This is an important skincare tip for microneedling aftercare.
They help heal your skin faster, boost extra collagen production and general skin rejuvenation. You can apply topical products like face masks with a high concentration of premium collagen peptides or use a collagen liquid supplement to help accelerate the healing process from within.
Avoid tanning beds and prolonged sun exposure for 2 weeks.
After microneedling, your skin will have a lower tolerance to sunlight for several weeks. Steer clear of direct sun's rays as much as possible. If it can't be avoided, use SPF 50 or above. The sunscreen should be as natural and chemical-free as possible to avoid possible inflammation.
We don't recommend using sunscreen the first 24 hours after the microneedling treatment. Immediately after the collagen induction therapy, the skin pores are completely open and absorb anything applied to the face.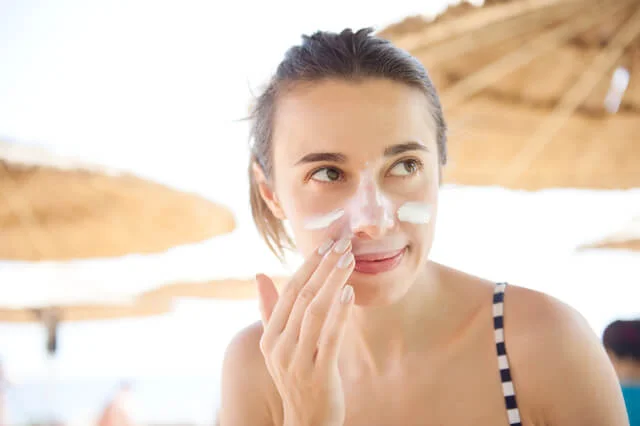 After 2 Weeks
By the two week mark, your microneedling might feel like it was in the distant past. But don't be fooled! Your skin is still undergoing profound changes that, if interrupted, could foil your collagen-inducing efforts! The good thing is now you have a lot of flexibility in your skincare choices. You may resume your regular skincare routine, paying close attention to how every product makes your skin feel. Anything irritating should be avoided for a bit longer.
Don't forget to schedule your next microneedling appointment. For best results: we recommend follow-up microneedling treatments every 4-6 weeks, with a series of 3-5 treatments depending on your personalized care plan.
Dr Aesthetica Microneedling
The results of microneedling are fantastic, and people who have gone through this treatment are loving this technology. This is just that therapy you need to make your skin look naturally flawless and leave people tongue-tied. That said, it's essential to follow all the skincare tips for microneedling aftercare to get a satisfactory result as well as to protect your skin from damage.
If you are interested in Microneedling, talk to us today! We will undertake a consultation prior to every treatment to ensure that this is the right choice for you.