What's a Nefertiti lift?
A Nefertiti lift is a non-surgical and non-invasive cosmetic procedure that involves injecting Botox in the lower part of your face, jaw, and neck. The treatment derives its name from the ancient Egyptian Queen Nefertiti, who was known for her beauty and elongated, smooth and slender neck. The Nefertiti neck lift has been shown to provide a softer, fresher, and more youthful appearance to the jawline and neck. But before deciding on any given procedure, you should carefully consider your options and weigh the pros and cons of each, including important factors such as cost and how the procedure is performed. To help make an informed decision and get the most out of this treatment, here are five critical questions to take into consideration.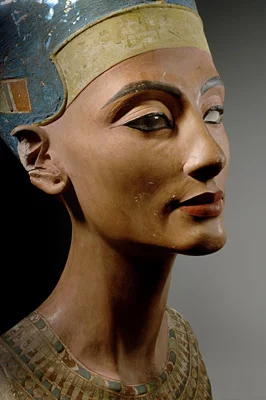 1. Is it Time to Get a Nefertiti Lift?
This is the ideal procedure for anyone concerned about the appearance of the prominent downwards neck muscles, known medically as platysmal bands. Curious which muscles these are? You can see the platysmal bands in your neck by clenching your teeth tightly together and pulling a wide smile at the same time. These are vertical bands which run up the neck from the collar bone area and fan upward and outward to the jaw. But what if your neckbands already show without you having to clench your teeth? Then it is probably time to get this mini facelift procedure.
This treatment is also ideal for people:
who lack definition on the jawline
Patients should also be in good overall health and have realistic expectations for what can be achieved through the procedure.
2. How Safe are Botox Injections?
Botox is the gold standard for wrinkle reduction and anti-ageing procedures. It also has a proven safety track record. That being said, this doesn't mean anyone can carry out Botox injections. In fact, most botched Botox procedures can be attributed to back-alley botox injectors. These are often unlicensed practitioners who offer their services out of locations that are not appropriate for medical services, such as hotels or private homes. 
It's important to note that medical-grade injectables are produced under a highly regulated environment to ensure sterility and undergo intense scrutiny from regulatory bodies. The truth is that illegal or unlicensed practitioners can't guarantee that the products they are using are safe. That's why you should only get your procedure through a licensed and experienced cosmetic doctor who has a good understanding of the anatomy of the neck. At Dr Aesthetica, our lead aesthetician is Dr Baldeep Farmah, a licensed doctor, aesthetics trainer and opinion leader.
3. What Should You Expect When Getting Neck Botox?
The doctor will administer BOTOX® along your jawline and neck region. This causes the muscles (platysmal bands) that constantly pull the face downwards to relax, creating an upward lift to the facial features. The entire process takes about 30 minutes and has no downtime. So you can expect to carry on with your day as usual. In fact, many people come during their lunch break and then go back to work without their colleagues noticing anything.
A commonly asked question: "Will I feel pain?" The answer is No. We use very fine needles, so other than a slight prickling sensation; there's no pain. That being said, if you are sensitive or are still concerned about the pain, we can always use a numbing cream to ease any discomfort.
The results differ from person to person, but during the consultation, Dr Farmah may be able to give you an individualized estimate of what to expect. While some results may be visible immediately following the treatment, the final results should be seen in a week or two. That's why we recommended following up with patients after 2 weeks, where a touch-up can be performed if needed.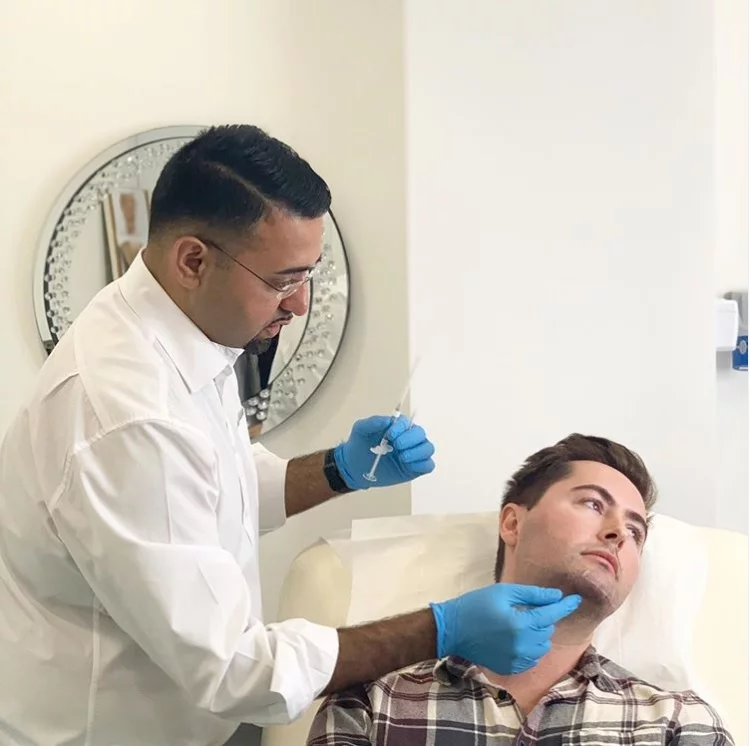 4. Are There Any Aftercare Guidelines to Follow?
Whenever receiving a Botox treatment, there are a few aftercare instructions to keep in mind. One is not to do any strenuous activities for the next 24 hours so that the Botox settles well in the injected area. Another is to stay upright for four hours after your treatment and avoid massaging the area for a while( again, to avoid the Botox migrating). As with any Botox treatments, the results won't last forever, and every four months or so, appointments will be needed to ensure you keep the platysmal bands out of sight.
5. How Much Does Nefertiti Neck Lift Cost?
Our average price of a Nefertiti Neck Lift is £350. However, the dosages vary from patient to patient, depending on the nature of the area and the desired outcome. You and Dr Farmah can decide together what will give you the best result whilst staying within your budget.
Schedule Your Nefertiti Lift In Birmingham
Dr Farmah is an experienced physician whose goal is to provide world-class facial aesthetics and help everyone who walks into the clinic achieve their cosmetic goals. Book your appointment today!