Thanks to celebs like Kylie Jenner, the rise of people opting to plump their pout with lip fillers for a more youthful and attractive appearance has skyrocketed. Lip fillers offer a safe and effective way to re-contouring, volumising, re-shaping and hydrating your lips. That being said, there are definitely things to know before deciding that it's something you want to do.
1. Lip Fillers are Not One Size Fits All.
Cosmetic treatments are tailored to the patient's preference and their individual lip anatomy. A pair of lips may look gorgeous on someone's face but will look different on you since you'll have different facial contours and proportions. The filler can be injected within different areas of your lip to enhance your best features and to create a lip shape that is unique to you.
That's why it takes artistry and finesse to correctly injecting lips fillers. Make sure to ask for the doctor for before and after photos of their work. This will help you determine if the doctor can achieve the look you are going for.
2. Only Hyaluronic Acid Lip Filler is Reversible.
Hyaluronic acid(HA) is a substance naturally found in the skin. It helps keep the skin hydrated and supple. Hyaluronic acid is also naturally broken down by the skin's enzyme hyaluronidase. HA lip fillers can be dissolved with Hydase(hyaluronidase injection). On multiple occasions, patients have come to us from other places seek to dissolve their previous lip filler jobs.
For example, if the filler has been inserted incorrectly, excessively, or unevenly resulting in tiny lumps and large nodules in severe cases. We encourage people getting lip fillers to request their injector for HA brands such as Juvéderm and Restylane.
3. Lip Fillers Won't Last Forever.
As mentioned in the point above, the most popular lip filler brands are made with Hyaluronic acid. Over time the body breaks down the filler reverting the lips to their original shape. If you just wanted to experiment with lip fillers once, then this is great. But if you want to maintain your new look, it's important you go for a retouch every few months. This is because lip fillers last for an average of six months to one year. As to how much it will cost you, check out our price guide for estimates. 
4. Do Your Homework.
Choosing the doctor to perform lip injections is an important decision. The placement, depth, and accuracy of the injections determines the final aesthetic outcome and is therefore integral to achieving your goals. The last thing you want is to be acutely disappointed with your results. Take your time, do your research and find a quality doctor.
When you do, don't be afraid to assertive about what you want. That being said, everyone's facial anatomy is different, and that has a big influence on the results you get. You also want a doctor who's engaged, one who takes time to study your face, ask questions and listen to you.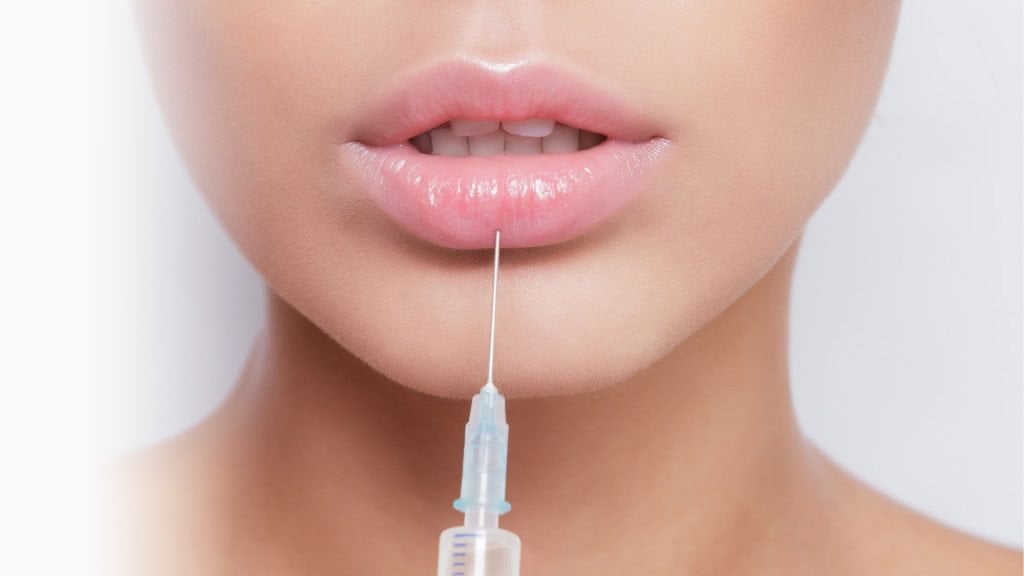 5. Avoid Blood Thinners Before Treatment
Refraining from aspirin, Ibuprofen, fish oil, multivitamins, vitamin E and other blood-thinners for about a week before your appointment. This a good way to help minimise postinjection bruising. Make sure that the injector knows your medical history, including any medications or supplements that you use. Here at Dr Aesthetica, we carry out a complete medical before any filler treatment.
It's important to check with your primary care physician or cardiologist before discontinuing blood-thinning medications. Blood thinners are used to prevent dangerous blood clots, and for important health reasons, you may not be able to stop these medications. You may still receive injectable treatments but experience more bruising. This should clear in a few days.
6. Give The Lip Filler Time to "Settle"
When you get lip filler injections, your lips will likely be swollen for around the first 24 hours or so. This means your first glance at them won't reflect how they will eventually look. To reduce the swelling, simply use an ice pack on the area. Be gentle with your face! Be patient, relax, and wait for your filler to settle properly. Light kissing is OK immediately, while heavy kissing should be avoided for a couple of days. Avoid strenuous exercise for the first 24 to 48 hours as increase heart rate and blood flow can make swelling or bruising worse.
Also, no unnecessarily touching and make sure to stay hydrated. Expect to see your full results within 2 weeks after your treatment. Therefore if you are getting your lips done for a big event, such as graduations, weddings, or birthdays make sure you get the treatment several weeks beforehand.
7. You Don't Have to Do it All in One Go.
If you're looking for a subtle and gradual change in your lip size and contour, you can spread out your injections over a period of time. You don't have to get a significant filler volume injected in just one sitting. Your doctor will adjust the amount of filler injected to suit your unique aesthetic goals. Here at Dr Aesthetica, we often encourage our patients to come for a touch up after two weeks once the swelling has subsided completely.
8. Bigger is Not Always Better
In fact, where lip filler injections are concerned, subtle changes are what make for great results. Too often, women are aggressive in their desire to have full, sensual lips, and in the end, the outcome is the opposite of what they expected. Start out small. You can always go back to the doctor for additional injections, should you feel the need. Remember, even more important than having a goal in mind is being realistic in your wishes.
Book a Lip Filler Consultation Today
If you're ready to book a lip augmentation treatment, come visit us at Dr Aesthetica in Birmingham, West Midlands. You can also contact us via email or phone to book your appointment.