Some people are genetically predisposed to have thin lips, while others may experience a loss of volume in this area due to the natural ageing process. In both cases, lip filler injections offer a very effective and safe way of adding structure and restoring shape and volume to your lips.
If you are considering a lip filler injection, here are some of the benefits:
Enhanced and more youthful appearance
Natural results will boost your self-confidence
Most lip fillers are composed of hyaluronic acid, a naturally occurring substance in the body. Therefore, pose a minimal risk of allergic reaction.
Immediate results with zero downtime
Customised Lip Filler Injection Treatments in Birmingham
Whatever your needs, customised lip fillers can add definition to your mouth, create a more youthful and proportional look, and correct asymmetrical lips. The lip injections provided at Dr Aesthetica provide long-lasting and dramatic results, helping you achieve all your aesthetic goals.
Want to know more?
Book a Lip Filler Injection Consultation
What causes Lip Filler Results to Fade?
Before looking for ways to prolong the life of your lip fillers, it's vital that you have realistic expectations of how long they're likely to last. Dermal fillers, such as Intraline, won't give you a permanently plump pout. On average, lip filler results last between 6 to 12 months.
Why the wide range? That's because there are some factors that can influence how long fillers will last on an individual.
People with higher metabolisms will experience shorter filler results because their bodies will break the filler compound down faster than those with slower metabolisms. That's not something anyone has control over.
Injectables such as botox or dermal filler naturally wear off more quickly in areas of the face that are more active. Your face is most active around the mouth and lip area. Any filler injected in this area will break down faster than that placed on more static areas like the tear troughs.
But don't feel discouraged!
While there is no magical way to make your fillers last longer, that doesn't mean there's nothing you can do. Here are some steps you can take to help you enjoy your beautiful pout for longer.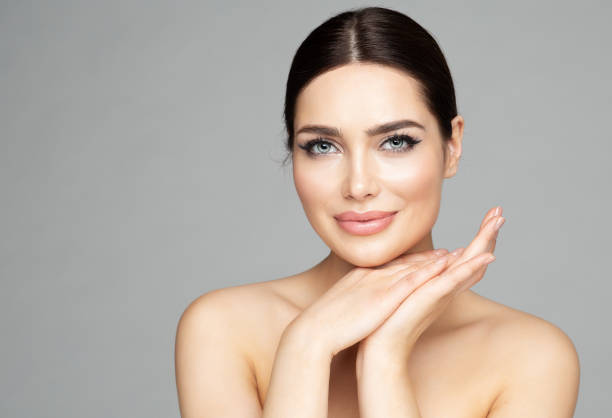 1. Follow Your Filler Provider's Aftercare Advice
Given that there is very little downtime required for lip filler treatments, it can be tempting to carry on with your normal activities straight away.
However, your aesthetic doctor will give you specific aftercare advice to follow, and it's essential to listen to this.
Why? Taking care of your lips from the beginning will give them the best chance to retain their incredible new fullness for longer.
For instance, you need to avoid exercise and alcohol for at least 24 hours following the treatment to lower your chances of bruising or swelling.
What else do you need to do (or avoid)? Read our free lip filler resource on 10 Essential Aftercare Tips.
2. Avoid Too Much Sun Exposure
One of the biggest skincare rules is to always wear a Broad Spectrum Sunscreen with SPF 30+ every day (even on cloudy days) and limit your time in the sun between the hottest hours of the day.
This becomes even more crucial after a lip filler treatment. High exposure to ultraviolet radiation in sunlight has been reported to cause the hyaluronic acid in lip fillers to degrade faster.
While this isn't likely to occur as soon as you step out into the sunlight, there are times when the temptation to sunbathe is much higher.
For instance, if you are going on a holiday after a lip filler treatment. If that's the case, make sure to always put on a high-quality SPF like AlumierMD Sheer Hydration SPF 40, sun protection lip balm and wear a wide-brimmed hat to cover your face and lips.
3. Control Your Stress Levels
Whether stemming from your career, relationship, or finances, stress can negatively affect the body in many ways. Yet, you may not have considered its effect on lip fillers.
High-stress levels release cortisol and other hormones, which accelerate the ageing process and rapidly enhance common unwanted signs of ageing.
For example, these hormones can cause your lip filler to break down faster, leading to repeat treatments more often.
Of course, you can't avoid all of life's stressful situations. Nonetheless, finding different ways to manage your reactions to these events can help you better maintain your skin health. So, try to reduce unnecessary stress-inducers from your life while incorporating stress relief techniques like meditation or yoga into your day.
Related: What To Do When Stress is a Migraine Trigger
4. Choose Your Injector Carefully
The best way to lengthen the time between appointments is to choose a board-certified, experienced injector. Appropriate dosing and precise injections are critical not only for longer-lasting results but for your safety as well.
An experienced, skilled injector may cost you more upfront, but it will pay for itself in results you love and less frequent touch-up visits. Also, it will minimise the risk of you becoming part of the statistics on botched lip fillers.
Related: How to Choose the Right Doctor for Your Filler/Botox
5. Eat a Balanced Diet
We all love to indulge now and again. Still, too much junk food can actually cause inflammation in the body, which in turn could cause your dermal fillers to break down faster.
A diet heavy in refined carbohydrates and added sugars can also damage collagen. Sugar binds to the collagen in your skin in a process called glycation, interfering with its ability to keep the skin plump and firm.
On the other hand, a balanced diet full of numerous wholesome foods will help keep your skin as healthy as possible. So incorporate more fruits and vegetables, as well as healthy fats and oils found in fish and nuts.
Be properly hydrated all the time, as this will enhance the water-absorption effect of hyaluronic-based fillers, helping your lips remain plump and wrinkle-free!
Related: The Difference Between Dry vs Dehydrated Skin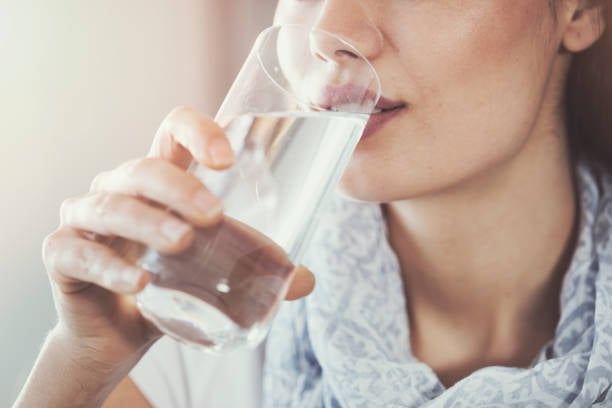 6. Stick To Your Maintenance Appointments
If you don't want the size of your lips to fluctuate too much, you should keep on top of your filler maintenance schedule.
If you go the full 12 months without a top-up, most likely, your lips will have returned to their original shape and size - which makes the results more noticeable once they're injected again. I'm sure that's not what many of us are going for. Subtlety is the name of the game.
So to give the illusion that your lips are naturally plump all the time, talk to your aesthetician or filler provider about when is the best time to come in for a top-up.
If you stay consistent with your lip filler maintenance treatments, you may require even less filler to be injected each time.
Get The Best Lip Filler in Birmingham
The experienced, skilled, and knowledgeable Dr Baldeep Farmah will help you look your very best. We proudly serve the residents of Birmingham and the surrounding areas such as Bromsgrove, Kidderminster, Solihull and West Bromwich.
You can call us at 0121 769 0242, make an appointment for an in-person consultation, or arrange a virtual consultation. We are looking forward to helping you maximise results from your lip fille and maintain a stunning aesthetic for many years to come.