Introduction
Chin filler is a popular non-surgical cosmetic procedure that can enhance the appearance of the chin and jawline. While it offers numerous benefits, it is important to understand the potential side effects associated with chin filler treatment. In this comprehensive article, we will explore the topic of chin filler side effects, addressing common concerns and providing authoritative information to ensure you have a complete understanding of the procedure.
Understanding Chin Filler
Chin filler, also known as chin augmentation or chin enhancement, involves the use of injectable dermal fillers to reshape and contour the chin area. These fillers are typically made of substances like hyaluronic acid, which add volume and structure to the skin, resulting in a more balanced and defined chin profile.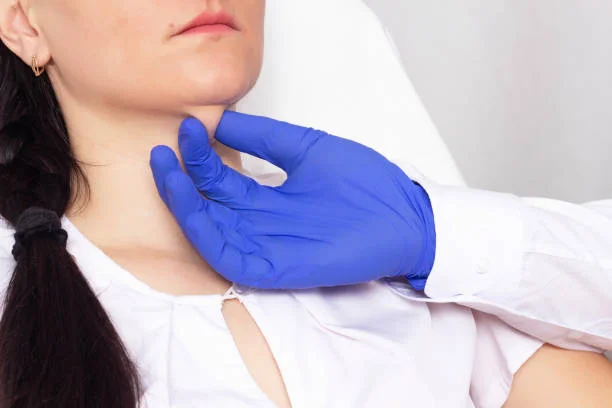 This article was read and reviewed by the face of DR Aesthetica himself - DR Baldeep Farmah.
The Safety of Chin Filler
Chin filler, when administered by a qualified healthcare professional, is generally safe. However, like any medical procedure, it carries a certain level of risk. Understanding the potential side effects can help you make an informed decision. Let's discuss some of the common side effects associated with chin filler:
1. Temporary Swelling and Bruising
Following chin filler treatment, it is common to experience temporary swelling and bruising around the injection site. This is a natural response to the procedure and typically resolves within a few days to a week. Applying ice packs and following the post-treatment care instructions provided by your injector can help minimise these effects.
2. Redness and Tenderness
Some individuals may experience mild redness and tenderness at the injection site. This is a temporary side effect that should subside within a few days. If the redness or tenderness persists or worsens, it is important to contact your healthcare provider.
3. Allergic Reactions
While rare, allergic reactions to chin filler can occur. Symptoms may include itching, rash, or swelling in the treated area or other parts of the face. If you experience any unusual or severe allergic reactions, seek medical attention immediately.
4. Infection
Infection is a potential risk with any injectable procedure. However, when performed in a sterile medical environment by a qualified practitioner, the risk of infection is minimal. It is important to follow proper aftercare instructions and maintain good hygiene to minimise the risk of infection.
5. Granulomas or Nodules
Granulomas or nodules are small, firm bumps that can develop under the skin at the injection site. While rare, they can occur as a result of an immune response to the filler material. If you notice any unusual lumps or bumps, consult your healthcare provider for evaluation and appropriate management.
6. Vascular Complications
Although extremely rare, there is a small risk of vascular complications associated with chin filler. This can occur if the filler is inadvertently injected into a blood vessel, leading to tissue damage. Skilled and experienced practitioners take precautions to minimise this risk, but it is important to be aware of the possibility.
FAQs about Chin Filler Side Effects
1. How long do chin filler side effects last?
Most side effects, such as swelling, bruising, redness, and tenderness, are temporary and should resolve within a few days to a week.
2. Can side effects be minimised?
Following proper aftercare instructions provided by your injector can help minimise side effects. This includes avoiding strenuous physical activity, applying ice packs, and avoiding certain medications that can increase the risk of bruising.
3. Are the side effects the same for all chin filler products?
While the general side effects may be similar, specific filler products may have unique characteristics and associated risks. Your healthcare provider can discuss the specific side effects related to the filler used for your treatment.
4. Can I develop an allergy to chin filler over time?
Allergic reactions to chin filler are rare but can occur. If you have a known allergy to any of the filler components or develop an allergic reaction over time, feel free to consult us about any information on allergies and fillers.
5. Are there any long-term side effects?
Long-term side effects from chin filler are extremely rare. However, it is important to follow post-treatment instructions provided by your injector to minimise any potential risks.
6. What should I do if I experience unusual symptoms or complications?
If you experience any unusual symptoms or complications following chin filler treatment, it is important to contact us immediately. We will be able to assess your situation and provide appropriate guidance and treatment if necessary.
Conclusion
In conclusion, chin filler is generally a safe procedure when performed by a qualified healthcare professional. While there are potential side effects associated with chin filler, they are typically temporary and can be minimised with proper care. By choosing a reputable injector, understanding the risks, and following post-treatment instructions, you can ensure a safer experience. Remember, thorough research, consultation, and individual assessment are essential for making an informed decision and achieving the desired outcome while prioritising your safety and well-being.
Do you want to learn:
How to maximise the benefits of your chin filler
Promote a healthy healing process
And minimise any potential complications?
If that's so then check out our next article for you here - Chin Filler Aftercare: A Full Guide